Passover and Easter in NYC
March 22nd, 2018
If you live in New York City, there's a pretty good chance you'll be celebrating either Passover or Easter this year.
As always, New York City is bursting with opportunities to celebrate.
You won't want to miss out on the fun, exciting, and thoughtful celebrations.
Stonehenge NYC
is here to help with a rundown of the very best Passover and Easter events you should check out!
Visit the Jewish Museum on Fifth Avenue for their yearly Passover extravaganza. This delightful event is great for the whole family. You'll enjoy delicious traditional eats while you get your groove on to some great live music, featuring kid friendly performers ShirLaLa and Shira Kline. After that, you'll explore the Jewish Museum, and come face to face with breathtaking artworks. Use them for inspiration as you create your very own holiday artifact with your kids in a delightful arts and crafts project. With pattern walls, handmade paintings, and custom postcards, there's no end the the opportunities for family fun. (March 25th)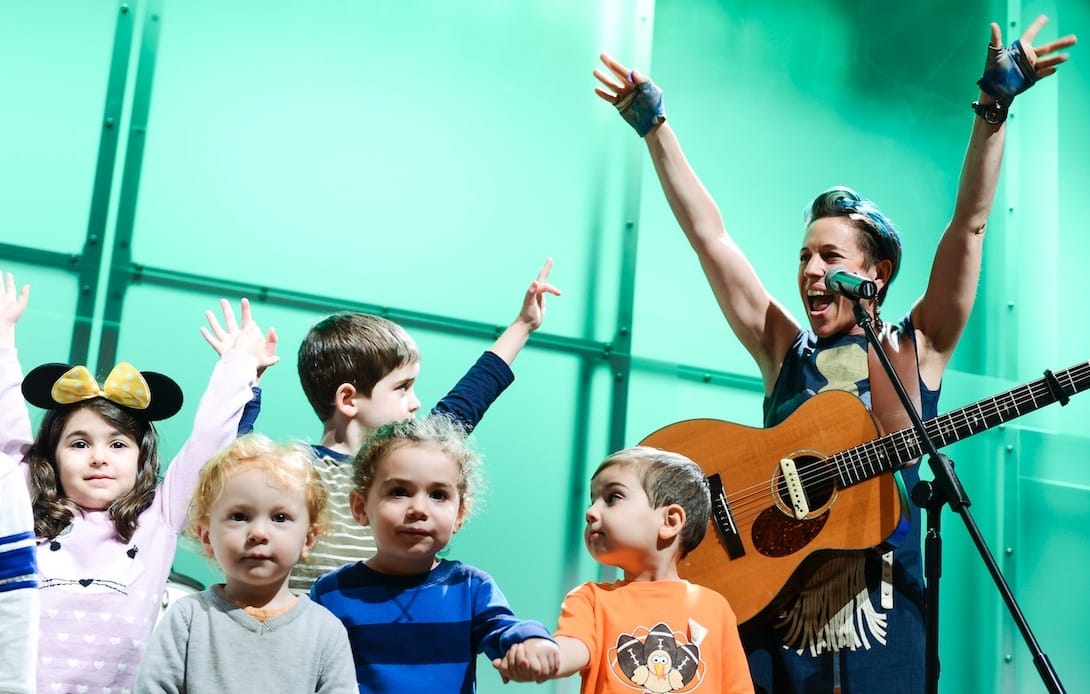 This Easter Sunday, the streets of New York City will explode with color, music, and fun. The Easter Parade and Bonnet Festival is a fantastic New York Tradition. Paraders and audiences alike don their most colorful outfits and take to the streets. This parade is a bit less organized than many of NYC's Parades but that's half the fun. You'll see some truly incredible outfits and flowery bonnets. For over 130 years, New Yorkers, their kids, and even their pets have participated. You'll find music, dancing, candy, and all-out-fun! (April 1st)
Get an early start on Passover at the Museum of Jewish Heritage. Pop Up Passover is a great opportunity for parents and families to introduce their little ones to the traditions associated with Passover and Seder. Start by learning a couple of tasty recipes and the secrets of how to cook them. Then dig in! Once you're full, enjoy a Passover-inspired stage play followed up by a museum-wide scavenger hunt. It's only $10 for adults to get in, and all kids are comped! Explore your heritage, learn some recipes, and have a museum adventure. What's not to love? (March 25th)
Every Easter, children gather by the millions and head out in search of Easter eggs. When cracked open, they're always delighted to discover the tasty treats within. Sure, you could hide them all over your swanky
Stonehenge apartment
and watch as they turn the whole place over in search of treasure, or you could take it outside.
Just about every single one of New York City's parks hosts an Easter egg hunt.
Find the park nearest you
, enroll your kids, and take the pressure out of Easter scavenger hunts. You can enjoy the beautiful weather while your kids run free. Once they're tuckered out, just kick back and enjoy your Easter! (April 1st)
Kick off Passover with a whole bunch of family fun at 92Y. The 92nd Street Y has been serving Manhattan and bringing people together for 140 years, and they're not planning on stopping anytime soon. Their focus is on health, education, and Jewish life, and their Passover event proves that! This year, they're inviting you to join them in a retelling of the Passover story. Songs, dances, and live music will entertain all and get little ones involved in the holiday like never before. After the show, they'll feed you a Seder plate filled with traditional favorites. Yum! (March 31st)
Parents and their kids will be attending one of hundreds of festive Easter egg hunts this year, but what about those of us without kids? Do you have to miss out on the fun just because you don't have any kids? Nope!
Slattery's Pub
is hosting an adult friendly Easter scavenger hunt!
You'll start at Slattery's, where you can grab a drink before heading out on your adventure. You'll follow a series of clues out into the city and across the entire town. Unlock riddles, find clues, and solve mysteries to win great prizes. The winning team gets a special surprise! (April 1st)